All professionals at Hill Center for Dermatology PC maintain the highest levels of accreditation and pursue ongoing education to stay abreast of the latest trends in the medical field. Read on to learn more about each provider's experience and training.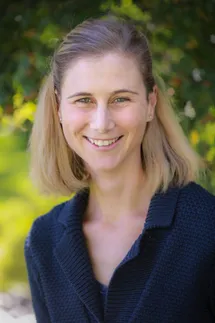 Dr. Anne Fender graduated with distinction from Stanford University, where she received her Bachelor of Science in Biology. She matriculated at the University of Rochester School of Medicine and graduated first in her medical school class. After completing an internship in internal medicine at Providence Portland Medical Center, she finished her residency in dermatology at the University of North Carolina. She received her American Academy of Dermatology board certification in 2012, and has been a part of Hill Center for Dermatology since that time. Dr. Fender enjoys all aspects of adult and pediatric dermatology. She has a particular interest in complex medical dermatology, finding the care of patients with atopic dermatitis, psoriasis, and autoimmune skin conditions very rewarding. She also enjoys caring for patients with skin cancers.

Dr. Fender cherishes time with her husband and three young children. She likes hiking and horseback riding in the Colorado wilderness, reading (these days mostly children's books), and traveling.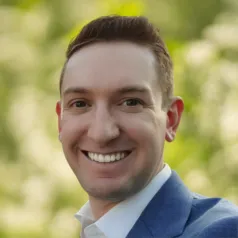 Dr. Scott Walter graduated with honors from the University of Rochester with a Bachelor of Science degree in microbiology and immunology. He then attended medical school at the University of Rochester where he discovered his interest in dermatology. He completed his dermatology residency at Boston University in Boston, Massachusetts where he was elected Chief Resident. Dr. Walter offers medical, surgical and cosmetic treatments for a wide variety of dermatologic conditions. He prides himself on customizing dermatology care to the individual patient. His clinical interests include acne and acne scarring, preventative dermatology, photoprotection, hair loss, skin cancer and ethnic skin.
Dr. Walter is also active on social media as "denverskindoc" with almost a million followers worldwide on TikTok and Instagram. Known for being brutally honest about everyday skin care choices and debunking skin care trends with a comedic twist, Dr. Walter enjoys educating his followers on sun safety, skin cancer prevention and the basics of skincare.
Outside of work, Dr. Walter enjoys snowboarding, hiking, exploring new restaurants, photography, drawing, painting and traveling the world.
Candice Dorris Pusey, MPA-C, graduated Cum Laude with a bachelor's degree in kinesiology from California Polytechnic State University in San Luis Obispo, California. She furthered her education with a master's degree in physician assistant studies from Samuel Merritt University in Oakland, California.
Candice relocated to Colorado after accepting a position in internal medicine with a private practice in Wheat Ridge, CO. She stayed with that practice for nearly two years developing a foundation in general medicine before joining the Hill Center for Dermatology in 2010. She has a special interest in skin cancer screening and treatment, but enjoys all aspects of dermatology. Candice is an active member of the American Academy of Physician Assistants, the Society of Dermatology Physician Assistants, as well as the Colorado Society for Dermatology Professionals.
She enjoys traveling, cooking, waterskiing/wakeboarding, white water rafting, and playing tennis. She looks forward to helping you with your dermatology needs, and is currently accepting new patients.
Bryn Marsh, MPAS, DMSc, PA-C
graduated Cum Laude from Lewis and Clark College in Portland, Oregon with a Bachelor of Science degree in Biology. She worked for a year at a Homeless Clinic in Denver after graduating from college and then continued on to receive a Master of Science degree in Physician Assistant Studies from the University of Colorado Health Sciences Center, where she graduated in the top of her class. After practicing for several years, she decided to further her education by earning a Doctor of Medical Science Degree (a PA- specific doctoral degree) from A.T. Still University's Arizona School of Health Sciences.
Bryn has been practicing in dermatology since 2011 and is passionate about both her profession and her chosen specialty. She enjoys all aspects of dermatology but is most interested in treating acne and skin cancer, getting great satisfaction from working with her patients to achieve optimal results. She is a member of the Society of Dermatology Physician Assistants, Colorado Society of Dermatology Professionals, American Academy of Physician Assistants, and Colorado Academy of Physician Assistants. She has also been awarded the prestigious Diplomate title from the Society of Dermatology Physician Assistants; the highest honor available as a Dermatology PA.
Bryn enjoys spending time with her husband and young children. She is a Colorado native and loves all things outdoors, including tennis, hiking and skiing. Curious about other cultures, she has traveled through many countries in Europe, Asia, Africa and South America.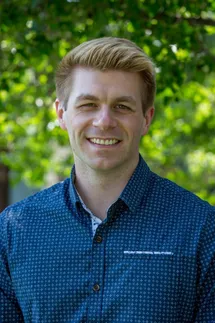 Greg Larson MMSc, PA-C, grew up in eastern South Dakota. He attended South Dakota State University to complete his bachelor's degree in biology. After graduating from SDSU, Greg relocated to Connecticut to attend Yale University School of Medicine's physician assistant program. Upon earning his master's degree, he practiced dermatology in western South Dakota for three years.
Greg continues to stay up to date on current dermatology and medical information by participating in educational opportunities offered through the American Academy of Physician Assistants and the Society of Dermatology Physician Assistants (SDPA). In 2019, Greg completed the SDPA's Diplomate Fellowship program, which is specific for additional dermatology training.
He enjoys discussing all aspects of dermatology with patients. He is currently accepting new patients.
During his free time, Greg enjoys skiing, hiking, biking, and getting outdoors to explore new locations.


Dr. Stan Hill ceased his regular office schedule at the end of March 2021 and officially retired in August 2021. He founded Hill Center for Dermatology, P.C. in February 2005.

He is married to a fantastic woman, has two children and now enjoys the opportunity for unlimited travel, backpacking and adventure. He has a passion and gift for photography and his work can be viewed at www.stanhillphotography.zenfolio.com.